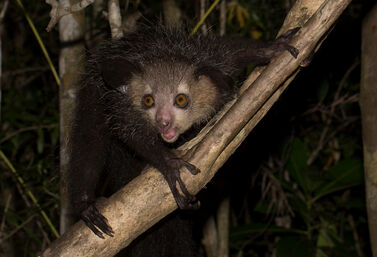 Aye-Ayes are on 2 different episodes, and are #7 on Body Parts, and #3 on Oddities. They have the hands of a witch, the tail of a fox, the ears of a bat, the head of a rodent, and the body of a monkey. They looked so different from most other primates, that for a long time, scientists thought they were a strange species of squirrel. Their long middle finger is used for picking out bugs in the bamboo. They poke a hole in the plants, and, eat the bugs that they catch with their finger.
If following the countdown of extreme Body Parts, the next contender has really big feet.
If following the countdown of extreme Oddities, the next contender is an animal so bizarre, that it had scientists looking for sutures.