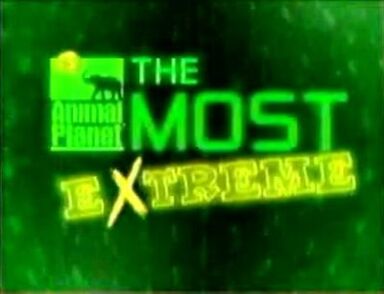 Welcome to the Wiki
Edit
The Most Extreme is a long running T.V. series that airs on Animal Planet.The show has five seasons and is still airing on Animal Planet as a rerun episode
Describe your topic
Edit
The Most Extreme is a long-running documentary television series on the American cable television network, Animal Planet. It first aired on July 1, 2002. Each episode focuses on a specific animal feature, such as strength, speed, flirtation, appendages, diet, etc., and examines and ranks ten animals that portray extreme or unusual examples of that quality.
Latest activity
Edit
Ad blocker interference detected!
Wikia is a free-to-use site that makes money from advertising. We have a modified experience for viewers using ad blockers

Wikia is not accessible if you've made further modifications. Remove the custom ad blocker rule(s) and the page will load as expected.